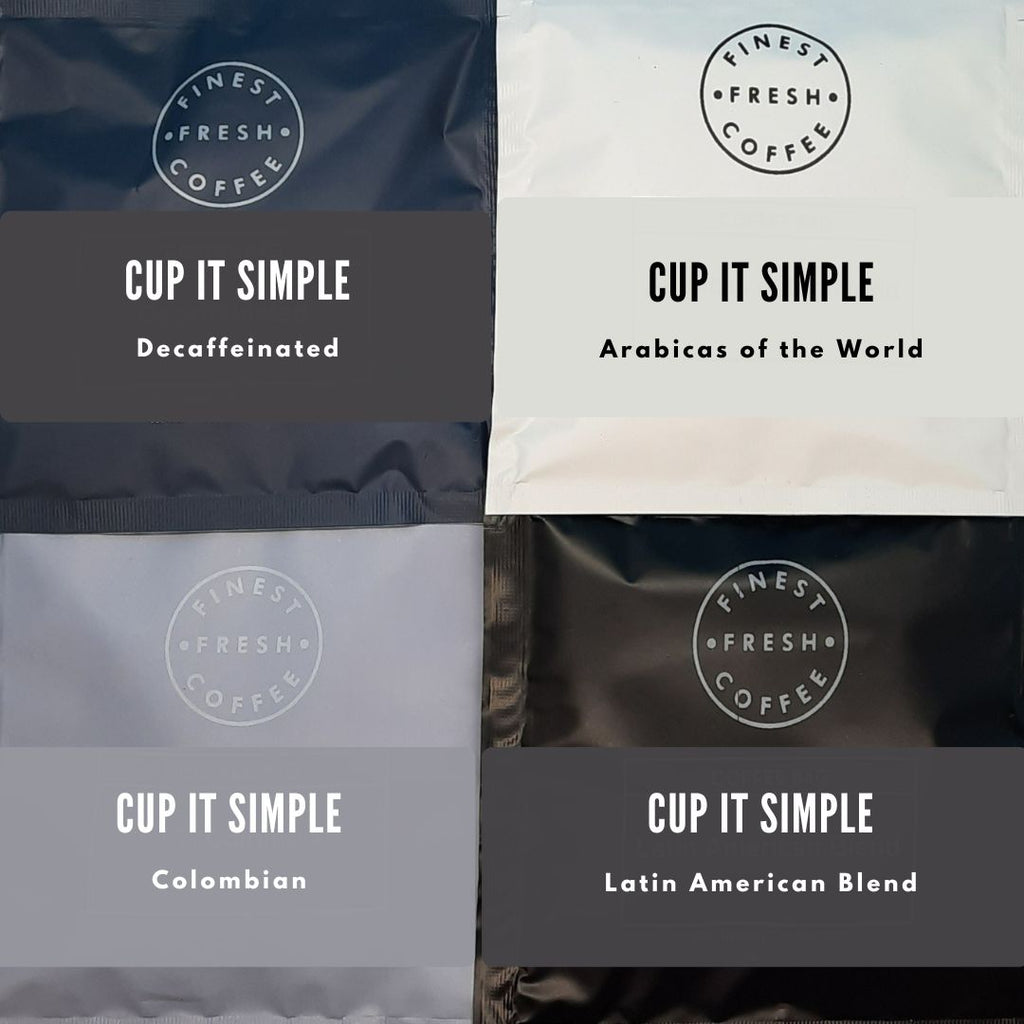 Assorted Coffee Bags - Taster Box
Our Assorted Coffee Bags Taster Box contains 10 coffee bags of freshly roasted coffee, ground then packed into a filter bag before being individually sealed to retain their freshness. 
Convenient, fast and fresh premium quality coffee anytime of the day with minimum fuss. Freshly boiled water (best left to cool a little), your favourite mug and a spoon wait four minutes then sit back relax and enjoy.
Contains:
3 x Colombian Coffee Bags
3 x Arabicas of the World Coffee Bags
3 x Latin American Blend Coffee Bags
1 x Decaffeinated Coffee Bag 
Perfect for those moments when you do not have access to a machine or the right equipment to make fresh hot coffee. Ideal for travel - no more instant coffee sachets ever again!
---
Share this Product
---
More from this collection